Our Company
Davide
e
Gregorio
are sons of art. Their parents, in fact, were the owners of two craft companies producing and setting precious jewelry pieces in the 1970's in Valenza. The sagacious Valenza entrepreneurs of that time manufactured jewelry of the highest quality thanks to their honed manual skills and without the help of any technology. In those days, the artisans' workshops were adjacent to their family homes and, thus, became the playground of their children who spent a considerable part of their time there, breathing in and learning from that atmosphere that combined industriousness and homeliness.
In 1994,
Davide Costanzo
married
Elena Rizzetto,
who is
Gregorio's
sister. Then, in 2008,
Davide and Gregorio
decided to set up a joint business venture in the form of a limited company called Costanzo e Rizzetto srl, firmly rooted in family ties and friendship. These strong bonds are what empower the company to take on the challenges coming from the market, acting with common and clear strategies, combining master craftsmanship with technological innovation, to become the ideal associate and supplier of some of the most prestigious international jewelry houses with the aim of developing and breathing life into their collections.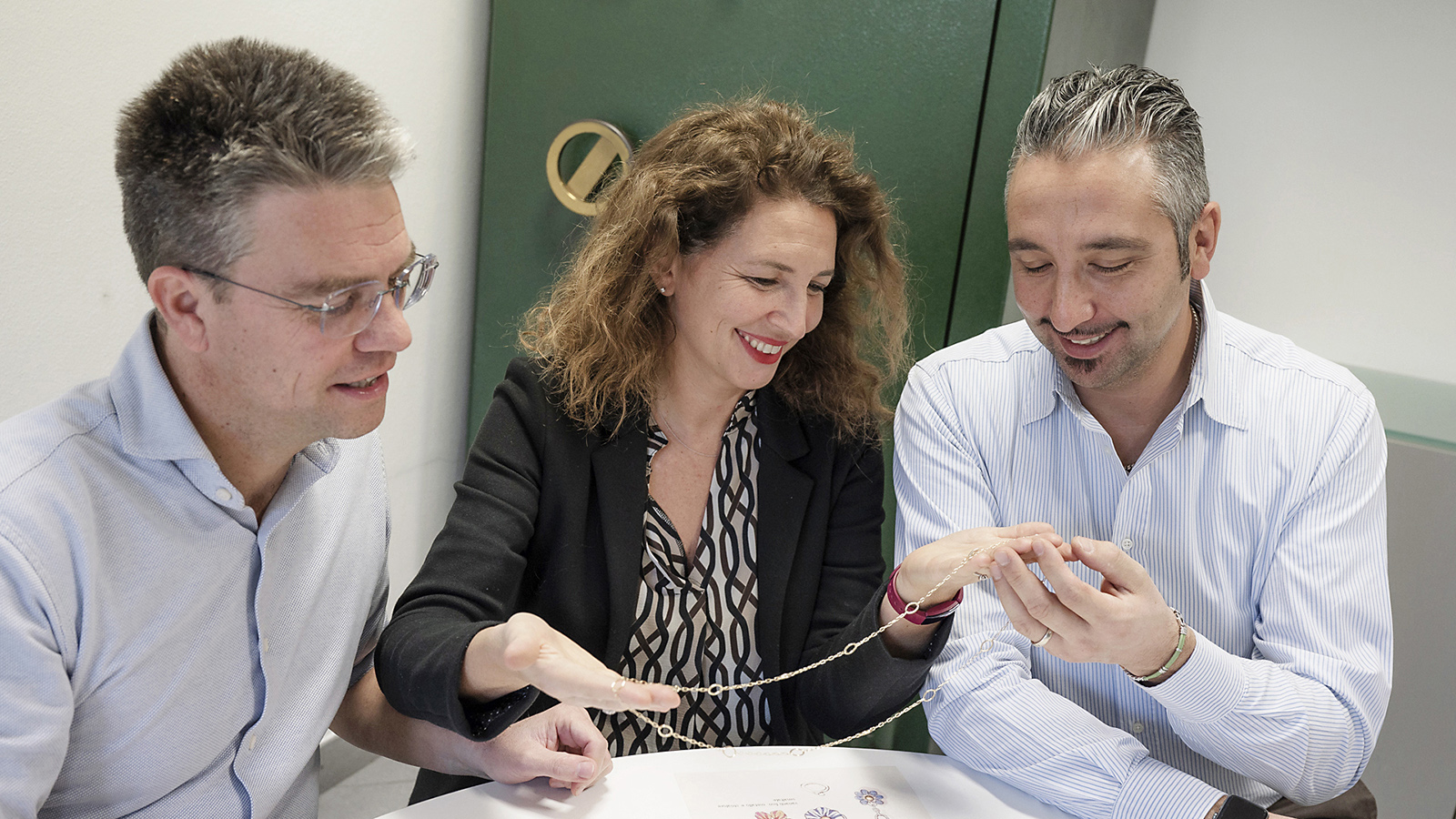 At
Costanzo e Rizzetto srl,
we currently employ a staff of 65 who use cutting-edge technology which is continuously upgraded, with an eye to optimizing all its processes, from the drawing-board to the finished jewel. Workers throughout all the departments are both highly qualified and competent in their tasks and receive ongoing training in their day-to-day work, as well as in safety-procedures. The production cycle is carried out entirely in-house, so as to be able to guarantee the highest degree of quality an confidentiality
Costanzo e Rizzetto srl
has steadily grown over the years and has hired a growing number of employees and increased its turnover; for this reason, in 2014, it enlarged its premises by purchasing a spacious building and, furthermore, in 2020, it chose to further extend its factory, going from 500 to the current 1,200 sq. mt. By doing so, new workers joined our staff and new machinery, such as CNC machines, were invested in.